Uninstalling Storch Filter
Open "Add Or Remove Programs" and locate Slate Digital Storch Filter. Double click, and click yes to remove it from your system.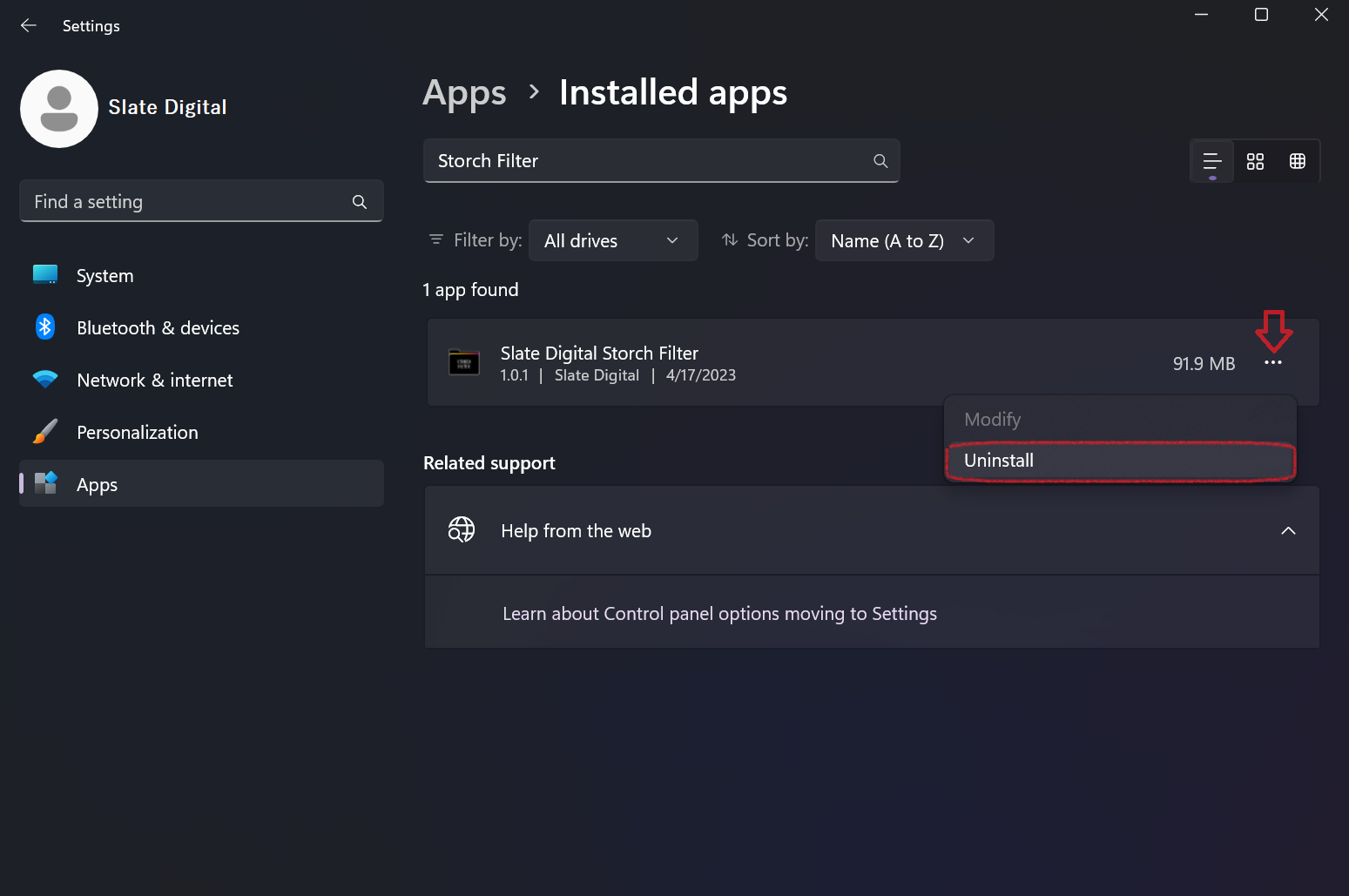 Delete the "Storch Filter" folder found in C:\Programdata\Slate Digital
NOTE: This location is hidden by default. Learn How To Show Hidden Folders here.
If you have created custom user presets, be sure to make a backup of this folder.


If you have additional questions, please submit a support ticket here.