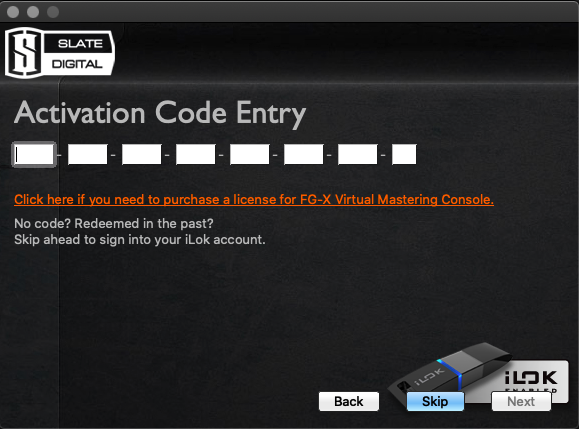 There are many reasons why your DAW may be asking for an iLok activation code. If your DAW is requesting this, it means that it cannot see your Slate Digital licenses.
Prior to December 2019, an iLok activation code was a one-time use code used to deposit licenses into your iLok account after your purchase. If you had purchased an individual plugin, we emailed this code to you and you entered it into your iLok License Manager. Once redeemed, this code was not used again.
Going forward, all licenses are deposited to your iLok account automatically so an iLok activation code is not provided. When you make your first purchase, you will link your iLok User ID to your Slate Digital account. With additional purchases, licenses will be deposited to the account you linked initially.
Resolution
If you have an All Access Pass and your licenses are active in a cloud session, closing and opening your session usually will resolve this issue.
1. Open your iLok License Manager and sign into your account.
2. Click File in the menu bar, and select Close Your Cloud Session. This will temporarily deactivate your license.
3. Click File in the menu bar, and select Open Your Cloud Session.
If your licenses are active on a physical iLok, verify that your iLok License Manager can see your iLok. If the iLok is not detected, try using a different USB port. If your iLok is detected, you may need to reinstall your iLok License Manager and synchronize your iLok.
iLok License Manager (Mac)
iLok License Manager (Windows)
Once this is done, right click on your iLok on the left side of your iLok License Manager and select "Synchronize".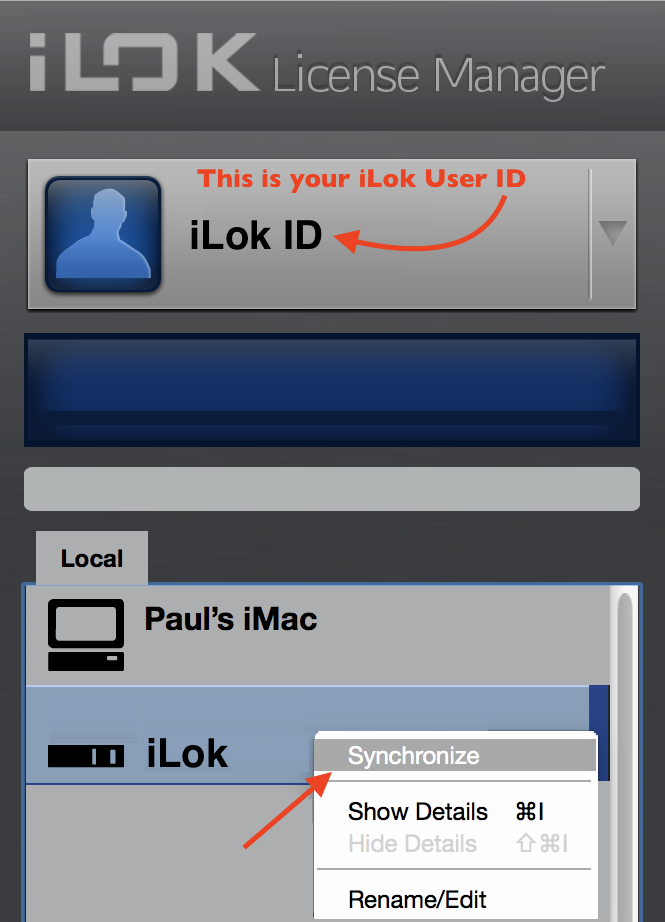 Additional troubleshooting
Ensure you are running the latest versions of our plugins, as well as the latest iLok License Manager.