If you have an All Access Pass managed by Slate Digital, you can switch to a different plan from within your account.
Log into your Slate Digital account here:
https://app.slatedigital.com/authenticate/sign-in
Click "Account Info"
Click "Switch to another plan"

Changes will be reflected in your account after you confirm the switch.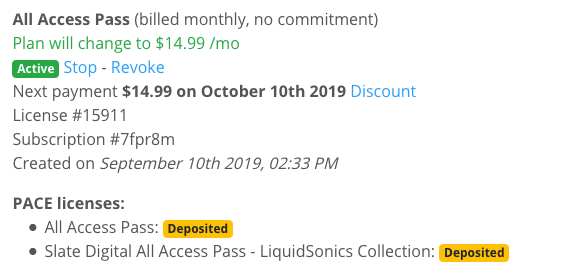 If you change your mind, you can click "Revert plan change" before the switch takes affect.