NOTE: All Access Pass, Fresh Air, and Microphone licenses can be activated on iLOK Cloud via Slate Digital Connect. If you have a perpetual license, please see Activate My Plugins With An iLOK Dongle
1. Download Slate Digital Connect (Mac / PC)
Slate Digital Connect can also be downloaded from our installers page for Mac or Windows.

Once the download has finished, open the Slate Digital Connect installer.
2. Agree to Terms & Conditions (Finish Setup)
Agree to terms and conditions to finish installation.
NOTE: Mac users will need to click and drag the Slate Digital Connect app to the applications folder after opening the DMG. (Please refer to video at the top of this article for clarification)
3. Sign into Slate Digital Connect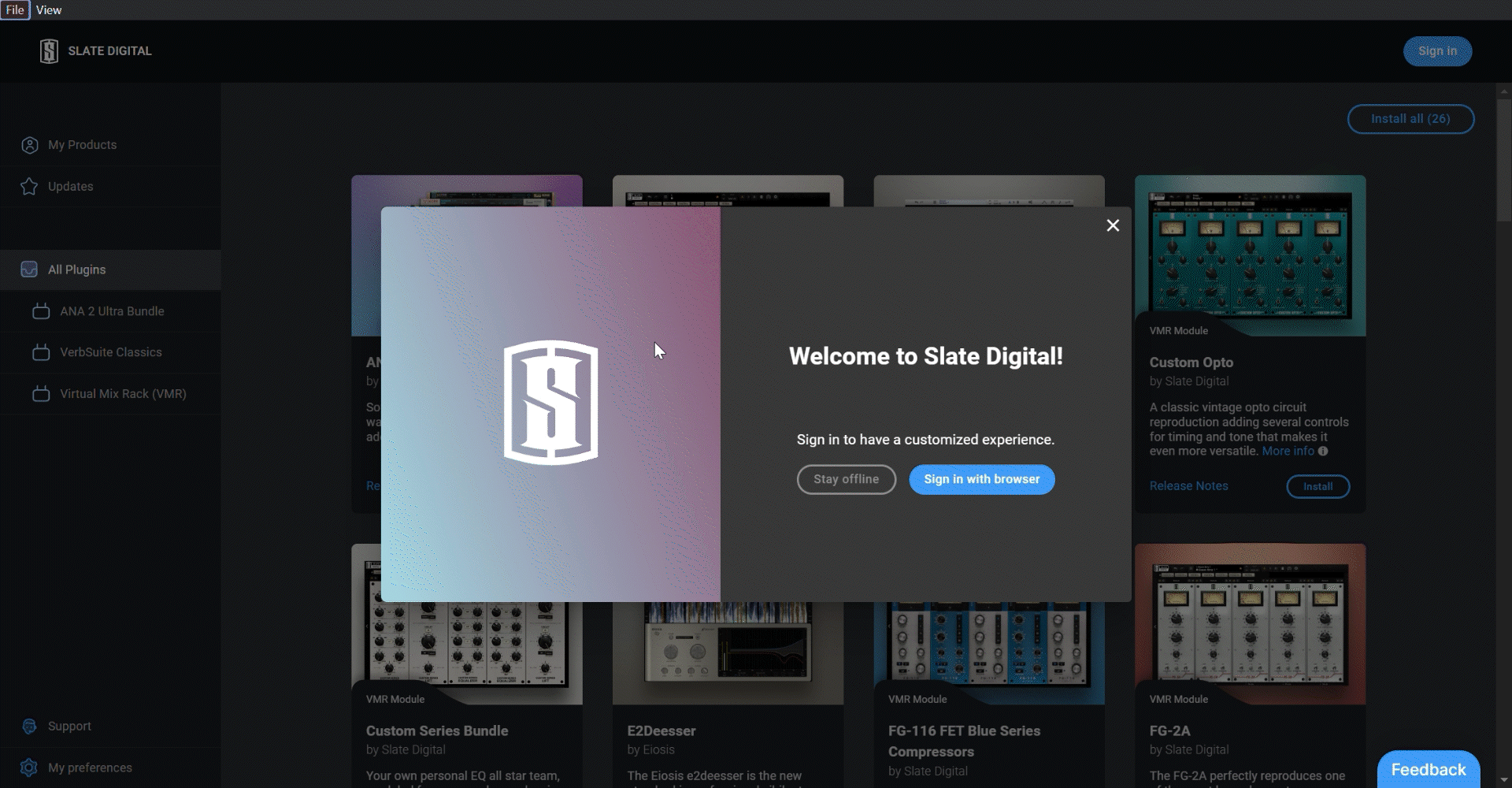 Signing in is required in order to activate your plugin licenses with Slate Digital Connect. After clicking "sign in with browser" your default browser will open. Please confirm your email account upon signing in.
4. Activate Licenses & Install Plugins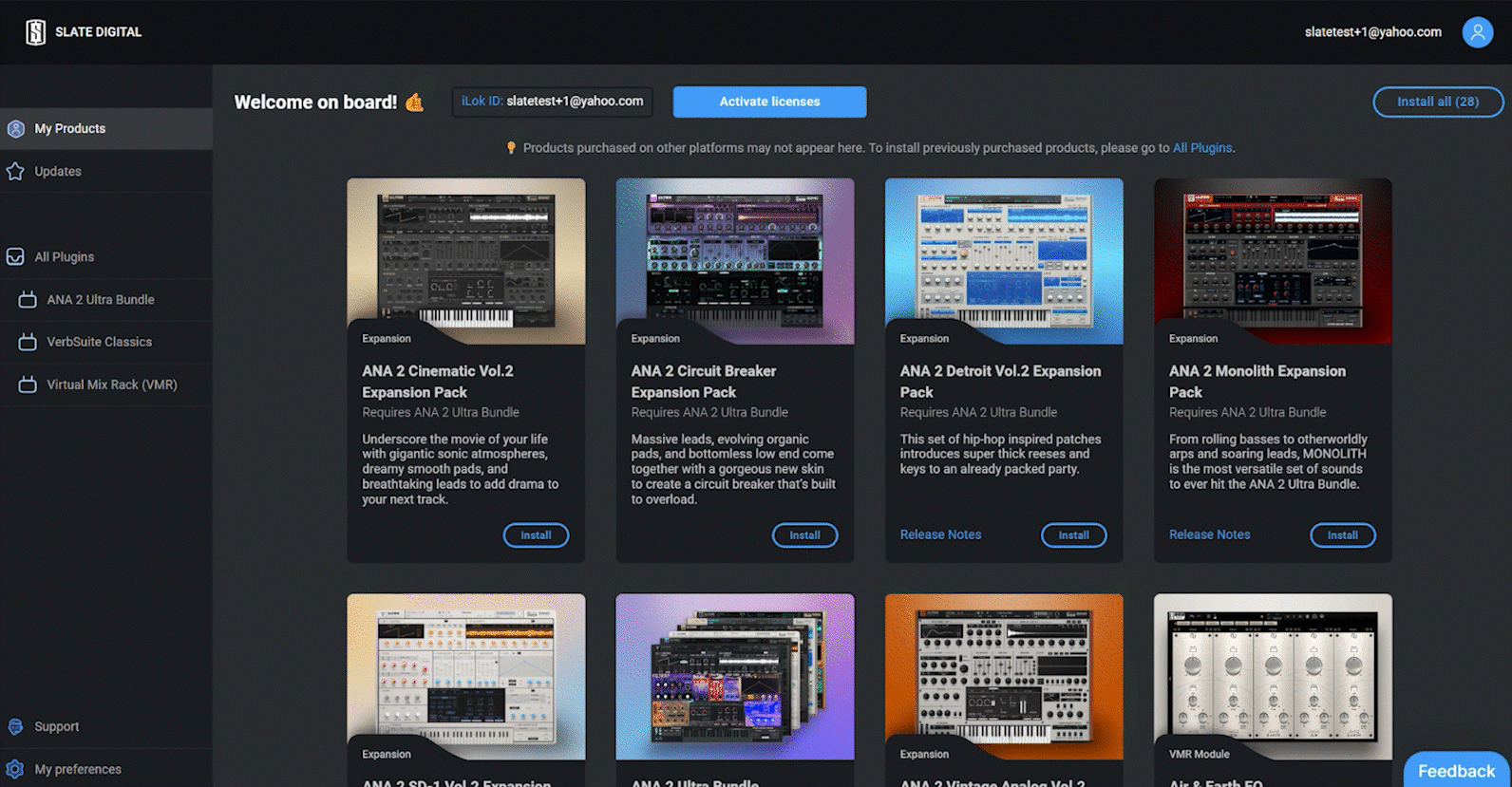 Click "Activate Licenses" to Open a Cloud Session. Click "Install All" to install all the plugins included in the All Access Pass. Please make sure to have 35GB+ of available storage space.