The following article includes steps to install both the VRS8 hardware via PCIe on Windows machines. For Thunderbolt steps, please see this article.
Install the PCIe card into a free x8 or higher PCIe slot on the motherboard
Note: x1 and x4 PCIe slots aren't recommended, the full size x8 and x16 must be used for optimal connectivity

Connect an HDMI cable from the VRS8 PCIe card to the HDMI port of the VRS8

Download the latest VRS8 Windows installer here:
VRS8 Windows Driver
Install the VRS8 Driver and the VRS8 Helper

The VRS8 Helper will disable the WDM audio driver when your DAW is open

Note: The the audio driver can also manually be disabled in the Device Manager by right clicking the VRS8 Audio option and selecting "Disable". Disabling the WDM VRS8 Audio driver will help performance and allow changing the buffer settings in the DAW without conflict from other open applications.
Power up VRS8 and connect it to the VRS8 PCIe card via HDMI, then restart the PC and confirm the VRS8 is connected.
Note: Two audible clicks should be heard, confirming that the PCIe card and the VRS8 are connected.
Disable "Sleep" settings in the Control Panel as this will disconnect PCIe devices and VRS8 will not function upon wake

Open the DAW and set the Audio Driver to the VRS8.

Pro Tools: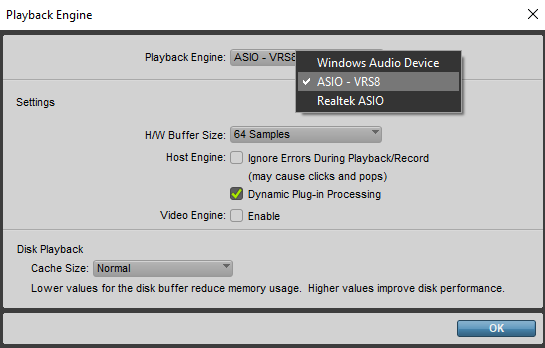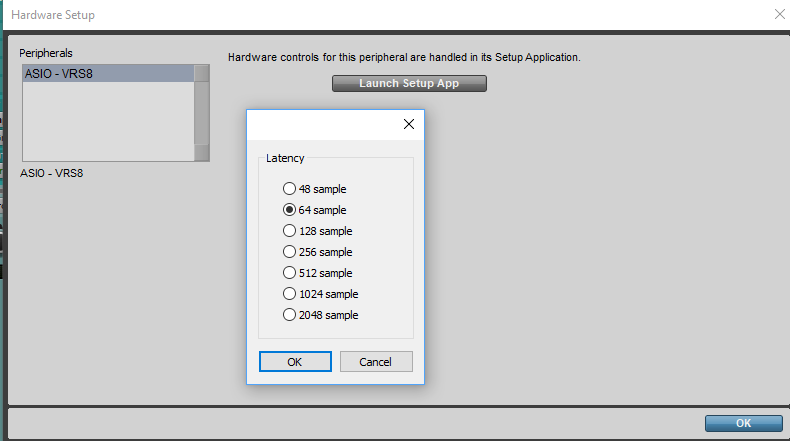 Ableton: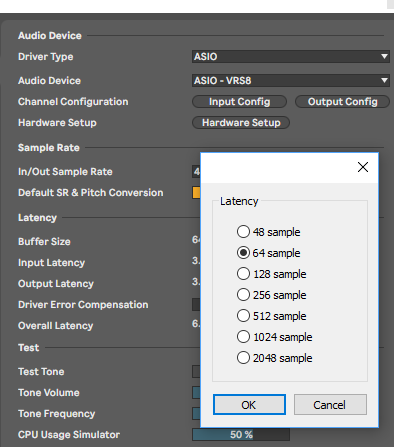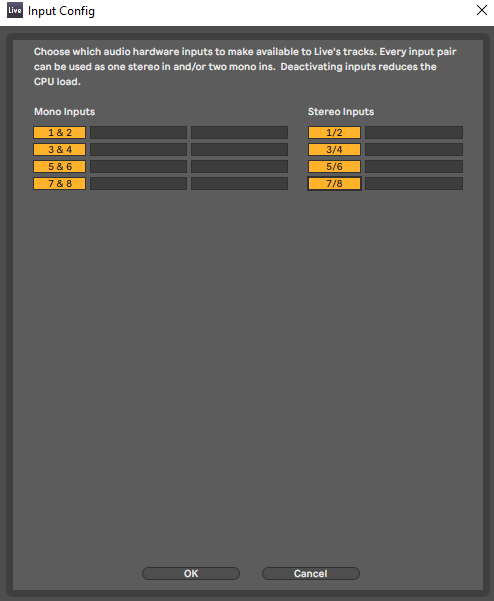 Studio One: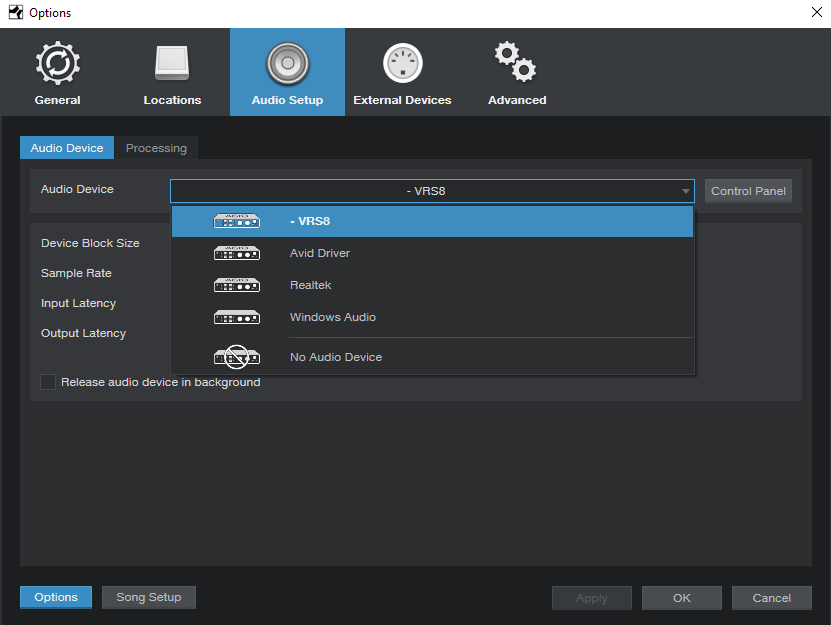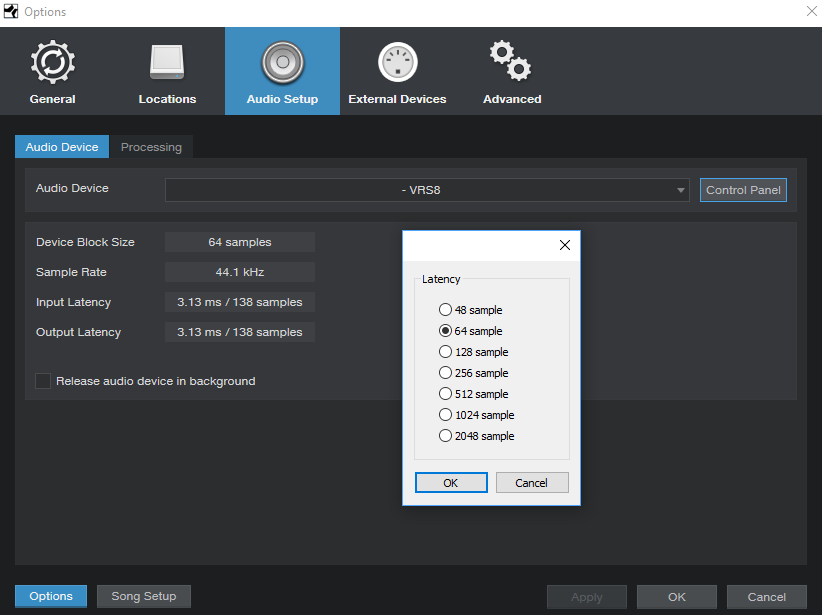 Cubase and Nuendo: