First off, it's important to note the differences between Filters and Presets. Please see the image below for reference: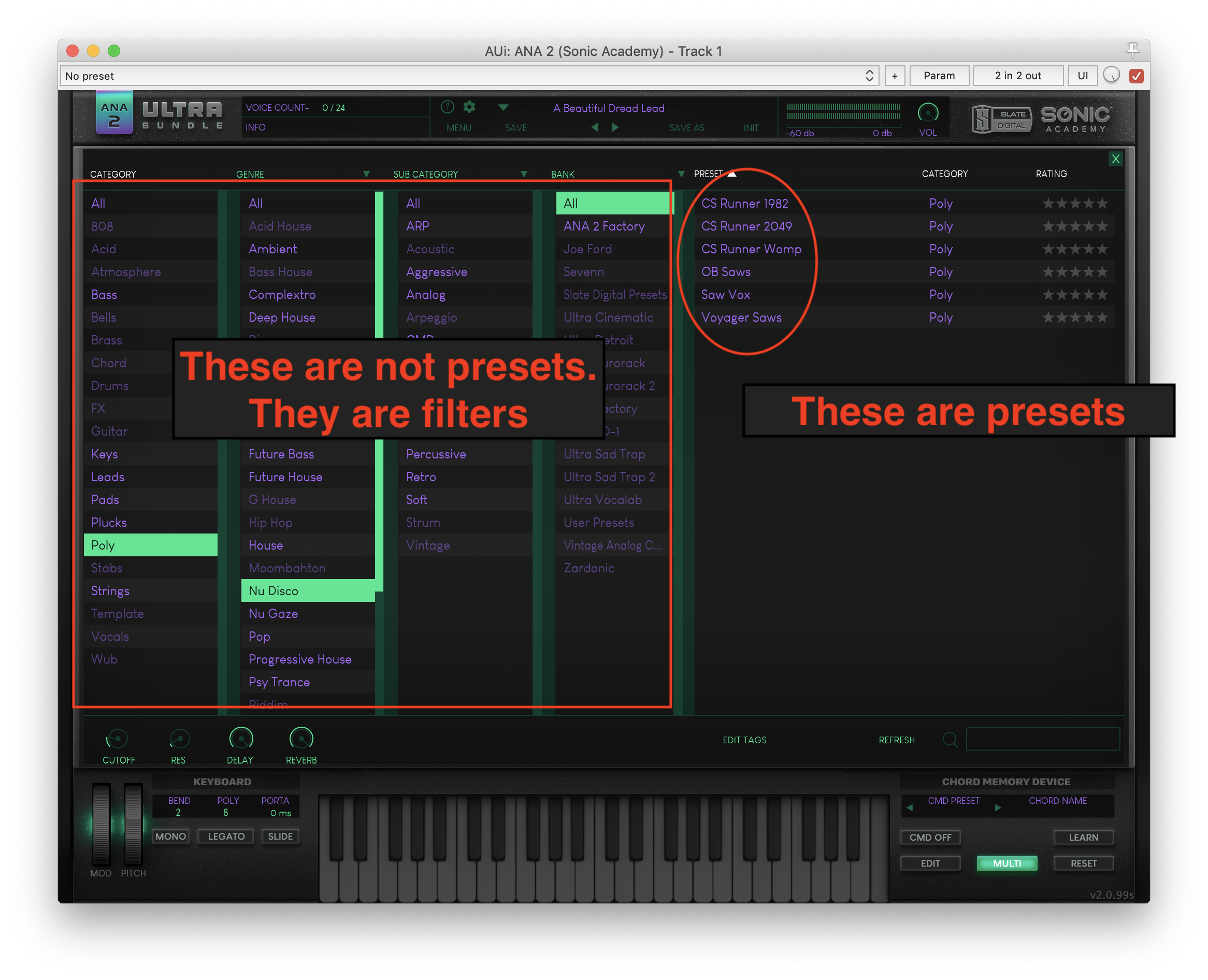 If presets are missing or not visible in the plugin window, please hit the "refresh" button.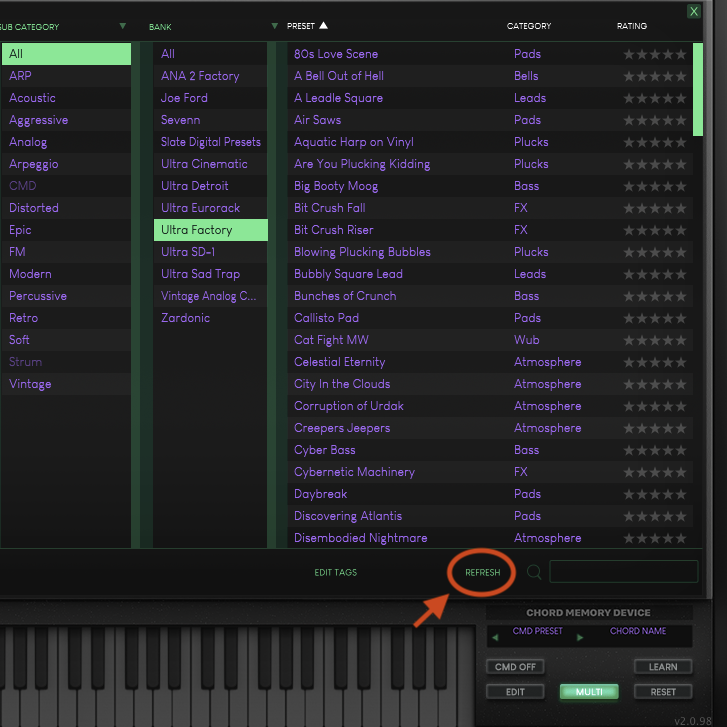 If issues persist we recommend reinstalling the plugin manually from the website: https://www.slatedigital.com/installers/
Any questions, please make a support ticket here.