Please view the video above, or read the written instructions below.
If you do not have a license for the VMR modules with the red (X), you will need to remove them from the modules folder.
On Mac OSX:
Open a new finder window and navigate to your System Library (Shift+Command+C).
You will then go to Library-> Application Support-> Slate Digital-> Virtual Mix Rack-> Modules.
On Windows:
Navigate to C:/Programdata/Slate Digital/Virtual Mix Rack/Modules
NOTE: this folder is hidden by default. Learn How To Show Hidden Folders.
Select the modules that you do not have a license for and move these to the trash.
Once complete, re launch your DAW.
Open Virtual Mix Rack on a new track. You will now notice that the modules with the (x) have been successfully removed.
If you have purchased the license for the module with the red (X), you will need to activate this to your iLok USB dongle.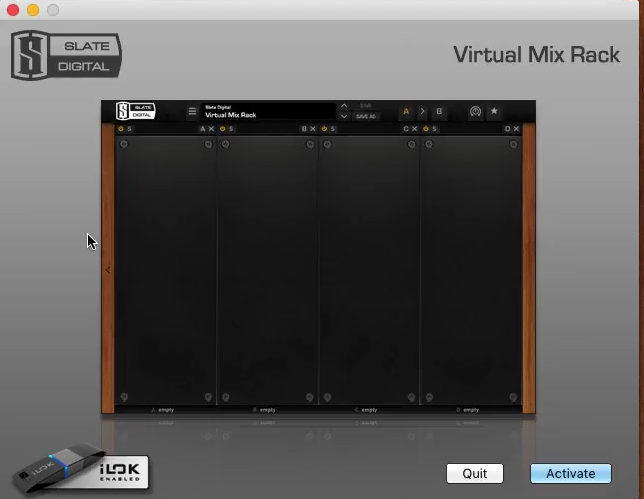 Click "Activate".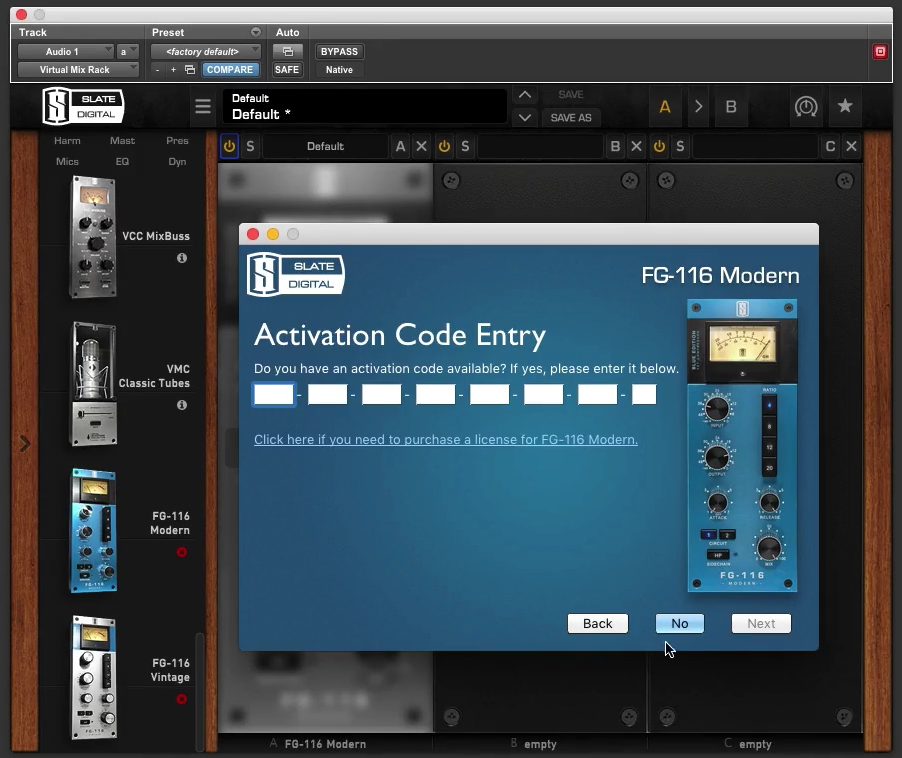 If you have already redeemed your activation code, click "No". You will then need to enter your iLok sign in information.
After completion, follow the steps to select the license and the iLok location.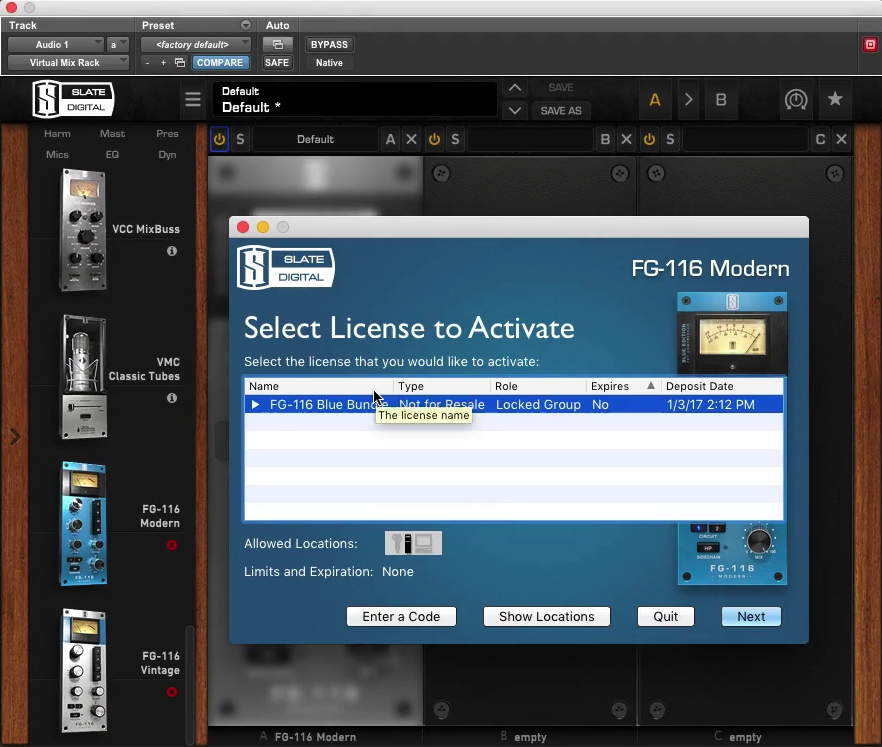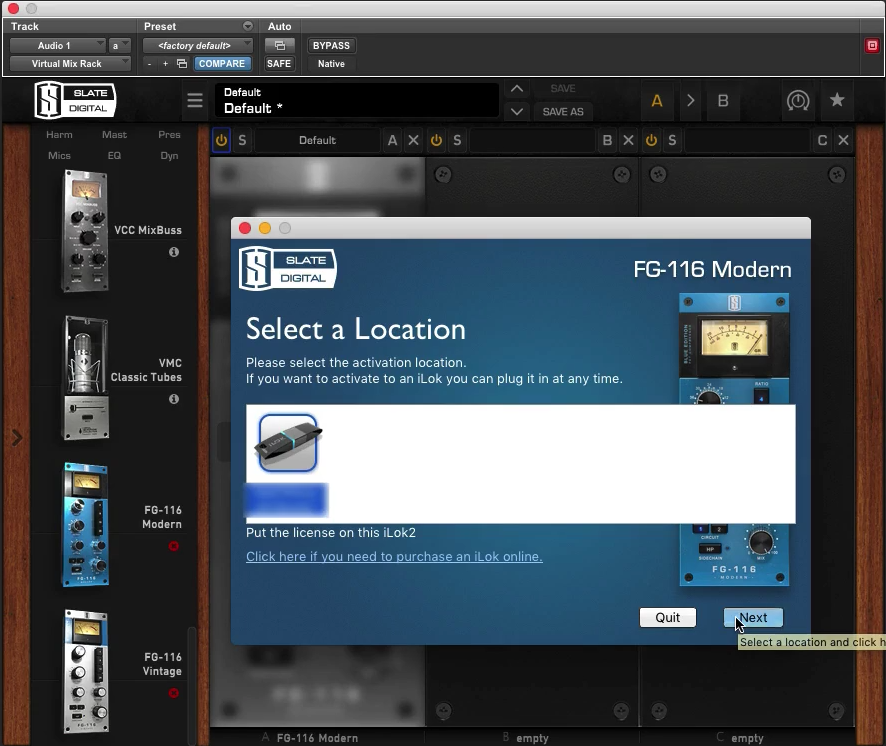 This may take a few seconds to activate to the selected iLok. After this finishes, you're good to go!
Enjoy!