Creating a Band
Hovering the mouse over the Curve Display, a blue dotted Voiced Band or red dotted Sibilant Band will appear. To create the Band, simply left-click and drag in the dotted area.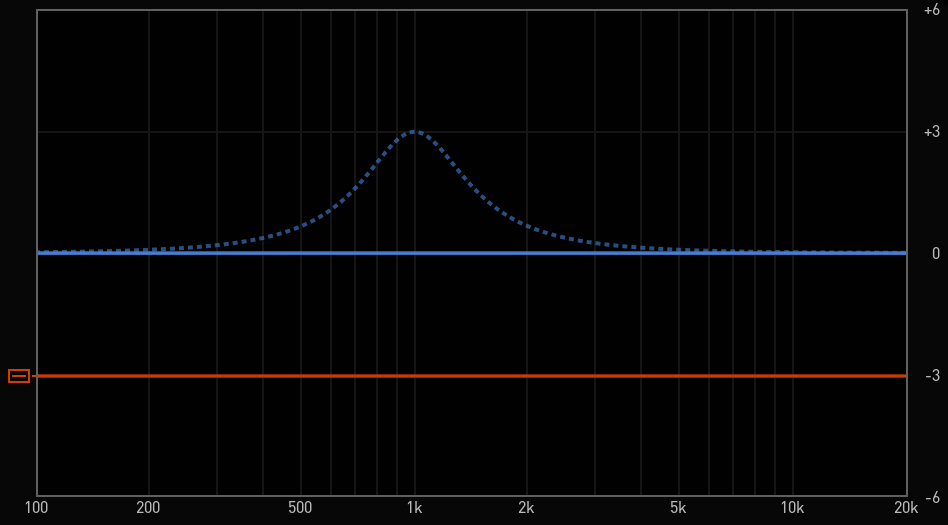 Both the Voiced and Sibilant paths can have up to four Bands. The Voiced path can have Bell, High Shelf, and Air band types. The Sibilants path can have Bell, High Shelf, and Low Pass band types.
You can even choose the paths Band Type by simply clicking in a particular zone of the Curve Display.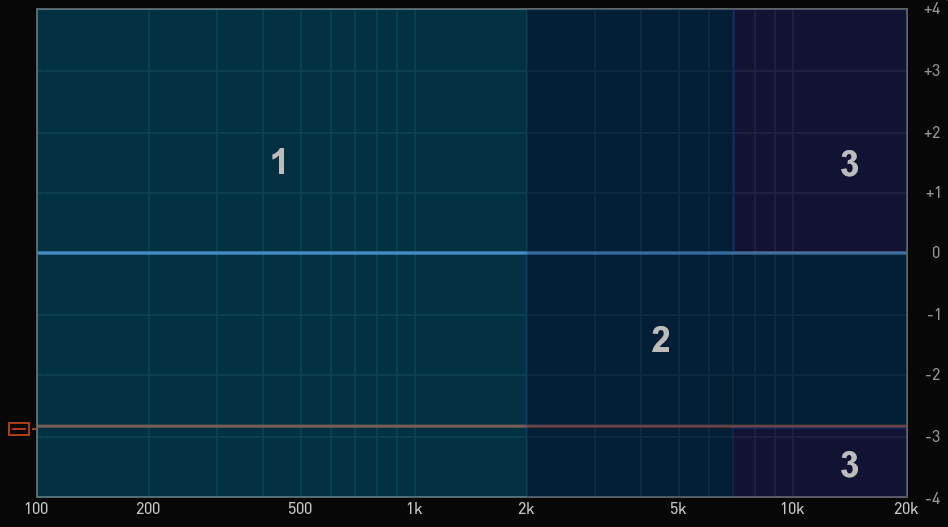 Zone 1: Left-click and drag to create a Bell Band.
Zone 2: Left-click and drag to create a High Shelf Band.
Zone 3: Left-Click and drag to create an Air Band on the Voiced path, or a Low Pass Band on the Sibilants path.
Adjusting a Band
Highlight the band you'd like to adjust by hovering over it.
Click + drag

horizontally

to adjust the band

Frequency

.

Click + drag

vertically

to adjust the band

Gain

. On the Low Pass band type, this adjusts the

Slope

.

Shift-click + drag

vertically

or use the mouse scroll wheel to adjust the band

Q.

Right-click a band to change the Band Type, Remove the Band, or Reset the path EQ.

Double-click a band to bypass it.
Locking the EQs

To avoid accidental EQ adjustments, the e2deesser offers the ability to lock the EQ by clicking on the "Lock" labels located below the graph.
Note: The Lock EQ is a setting specific to a single instance of e2deesser. It is not stored in the Presets, the Snapshot Slots or the Default Preset but stored in the DAW's session file.
Auto-Zoom

The Auto-Zoom feature automatically zooms in or out vertically in order to always have the most precise band display. The minimum window ranging from -6dB to +6dB and the maximum from -36dB to +36dB.
By clicking on the "Zoom Auto" label you will switch to the Manual Zoom. In this zoom mode, you can use a scroll wheel or trackpad in the amplitude scale area to zoom in or out.