Windows

In some cases, Kilohearts is unable to be installed on PC through Slate Digital Connect on Windows.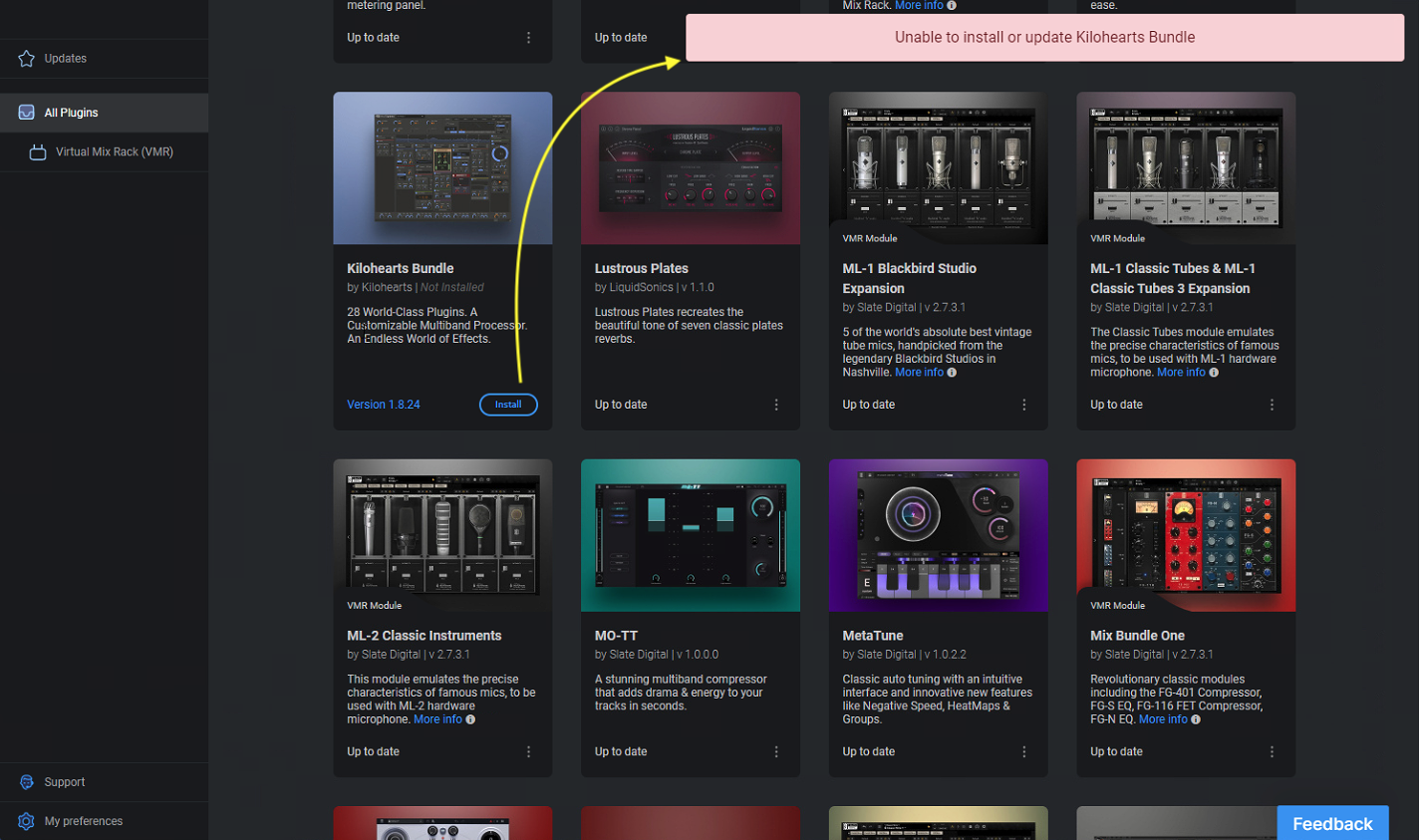 If this happens, this indicates that the Kilohearts installer encountered either error, or warning messages.
If this occurs on your PC, please use the individual Kilohearts installer from our Installers page instead. A direct link for the Kilohearts PC installer can be found here.

You'll see a few warning errors if you were unable to install or update in Slate Digital Connect. Simply select "Remove the read-only attribute and try again". Note that you may have to do this several times: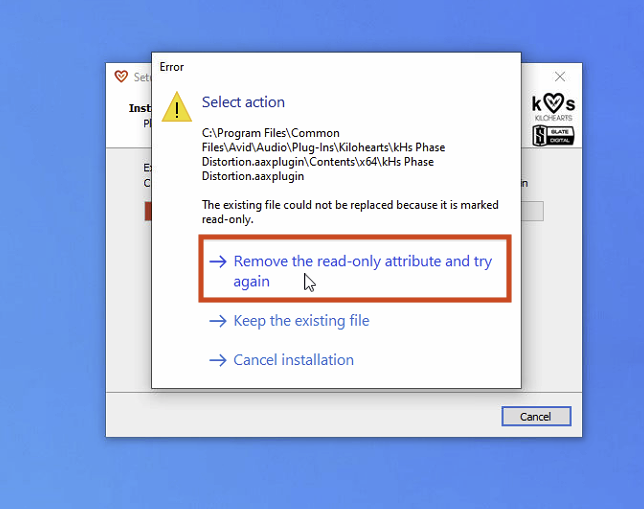 We're looking into the issue to see if Kilohearts is able to avoid these warnings, but for the time being please use the individual Kilohearts installer instead.

Windows/Mac
If you're unable to clicking Install or Update for the Kilohearts suite inside Slate Digital Connect, this means you have Kilohearts plugins installed directly from the Kilohearts website (as opposed to the Slate Digital version we offer in the All Access Pass).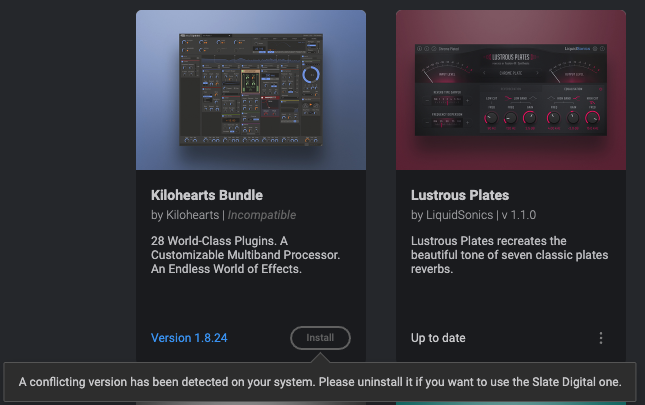 If this is the case, Kilohearts unfortunately can't be installed or updated inside Slate Digital Connect. In this case, please use the direct Kilohearts installer from our Installers page instead. A direct link for both Mac and PC versions of Kilohearts installer can be below:
Kilohearts Mac
Kilohearts PC

If you have any questions, please contact Support