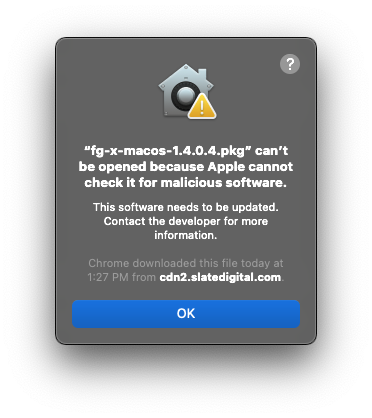 In order to get around this, please right click the installer and select "Open". The same error will be displayed but with the added option of opening anyway. If issues persist, please navigate to System Preferences -> General -> Open Anyway

Note: This process works for any installer or app that's being blocked by macOS with a similar error message.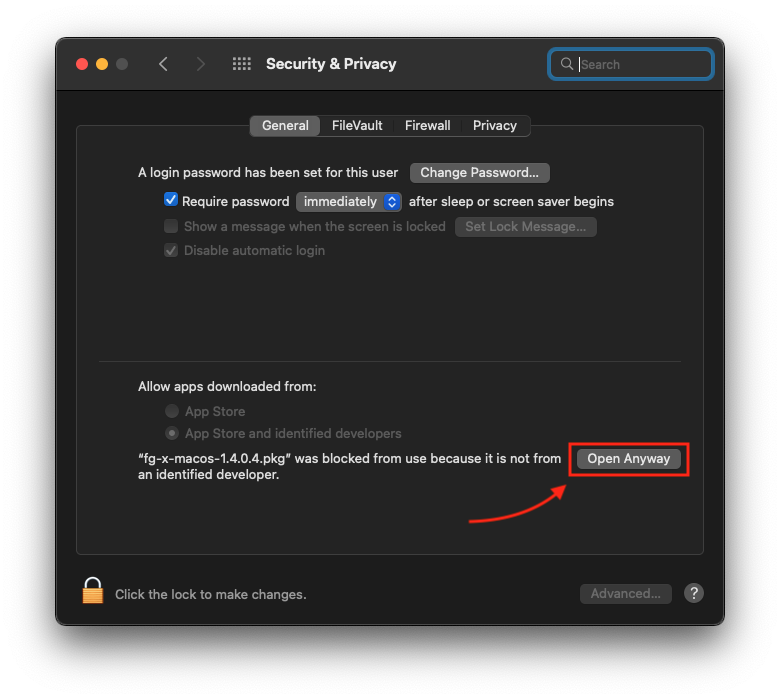 If this doesn't work, it means that you may have some type of Firewall or Antivirus preventing the software from opening. Please disable this and try once more.