1. Launch the iLok License Manager and sign in using your iLok account credentials.
Note: Make sure the iLok License Manager is up to date: https://ilok.com/#!license-manager
2. Click File in the menu bar, and select Close Your Cloud Session. This will temporarily deactivate your license so you can reactivate it to a different location.
Note: If this option isn't available, please select Open Your Cloud Session first, then Close Your Cloud Session.
3. Connect your physical iLok to the computer.

4. From the Available tab, drag the license to your iLok.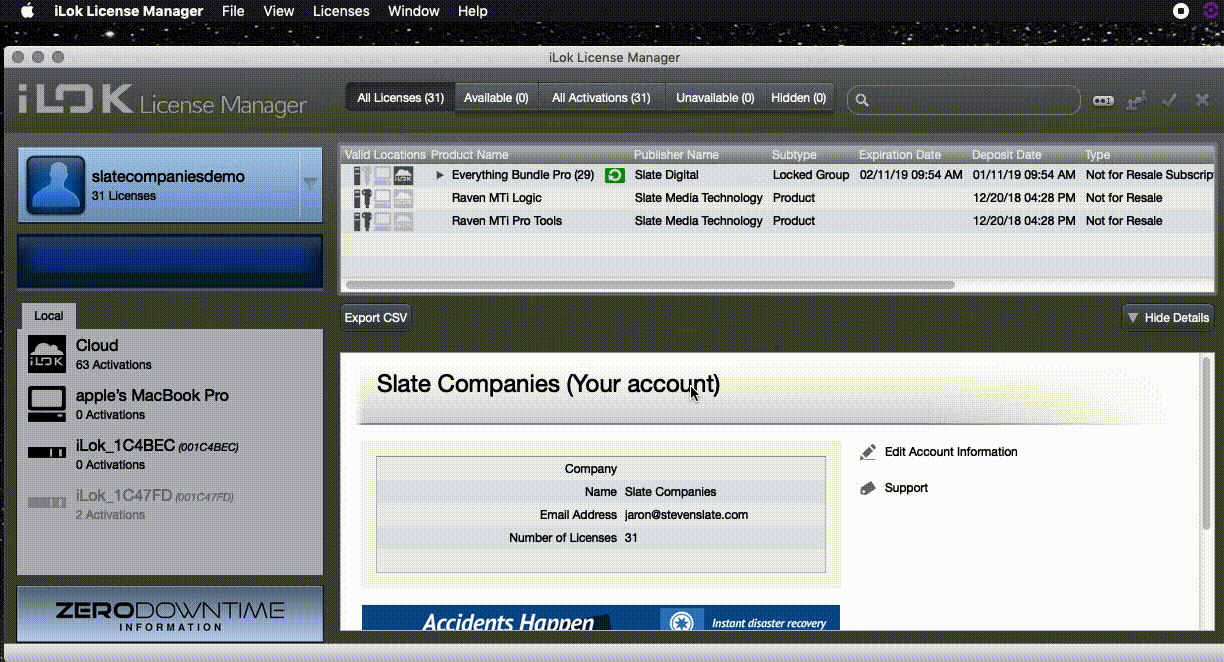 Please note: Only All Access Pass, Fresh Air, and VMS licenses can be activated via iLok Cloud.