Open Bitwig Studio, click "File", then "Settings". On the Settings window, click "Locations". To rescan, click on "Rescan" icon next to the plugin format you wish to rescan:
Mac: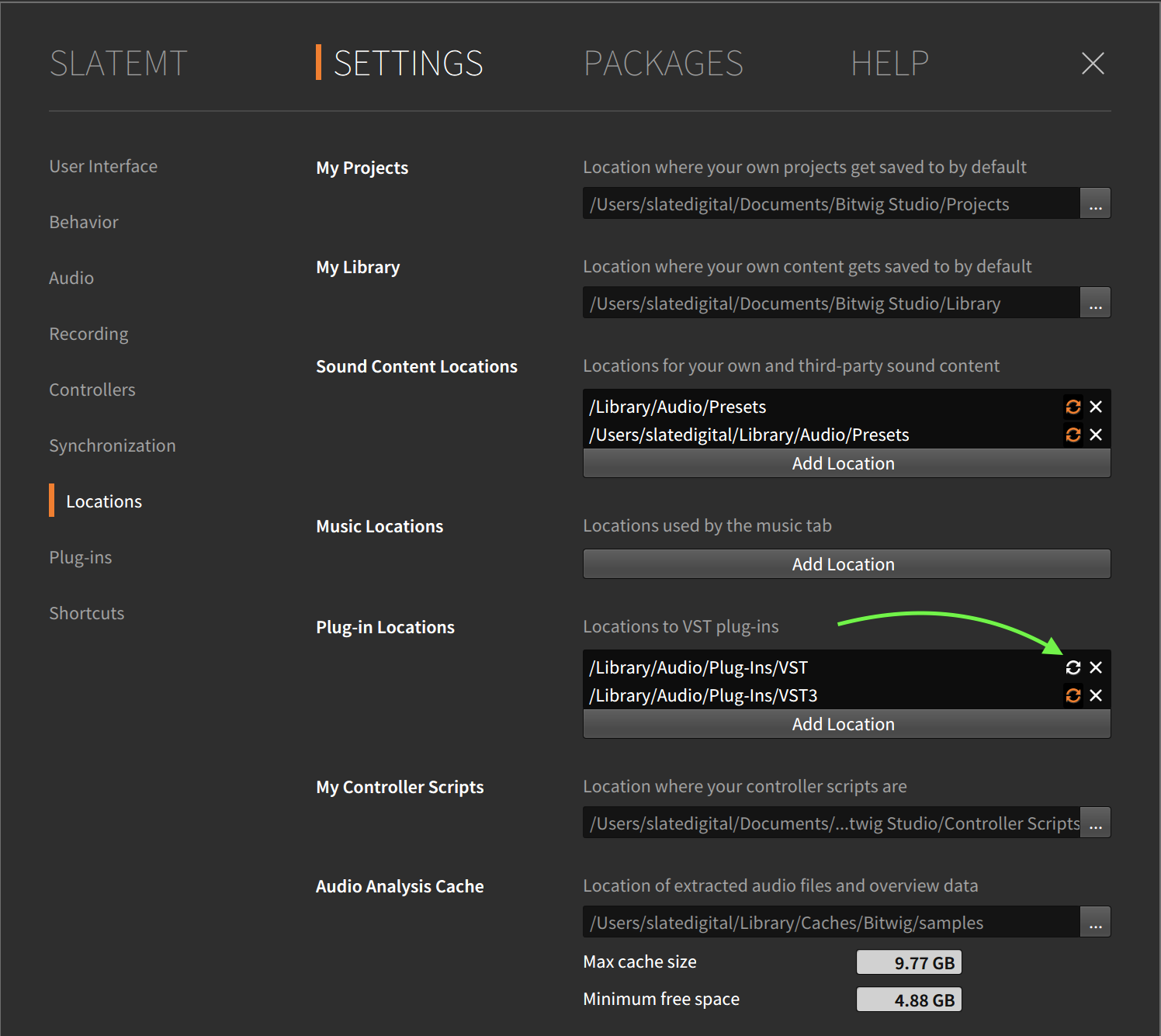 PC: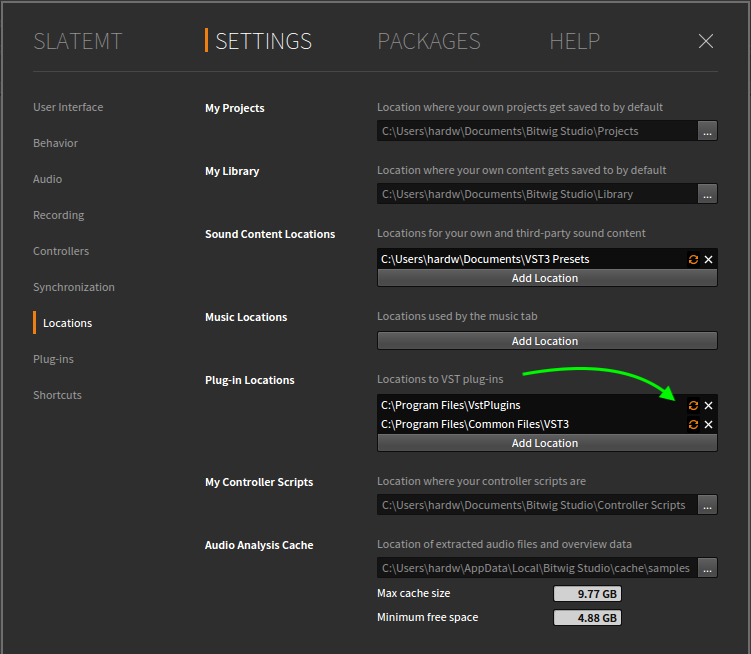 Additional Troubleshooting
Please try the following:
1) Ensure the plugin is installed on your system.
2) Make sure the iLok License Manager app is up-to-date on your system.
Note: Default VST paths below-->
macOS
VST2 -> /Library/Audio/Audio/Plugins/VST
VST3 -> /Library/Audio/Audio/Plugins/VST3
Windows
VST2 -> C:\Program Files\Vstplugins
VST 3 -> C:\Program Files\Common Files\VST3