If you cannot see faders in your VRS8 panel, this means that the hardware is not being recognized. There are a few different reasons as to why the VRS8 isn't being seen.

1. Gate Keeper is blocking the application from running. Please go to System Preferences → Security & Privacy. Under the "General" tab, please click "allow".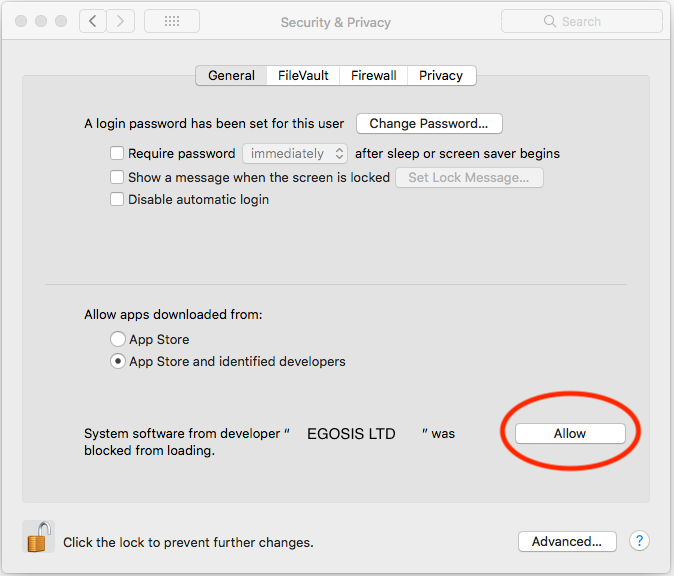 2. The Thunderbolt cable is plugged into an external hub (please ensure this is plugged directly into your computer).
3. The Thunderbolt cable you are using has gone bad (please try swapping this out, if you need to purchase one, you can do so here).
4. The cable you're using isn't supported by the VRS8 (currently you can only use a Thunderbolt 2 cable).
Please note that you will not be able to connect via the Mini DisplayPort. Although the physical connector is the same, the protocol is different therefore, the VRS8 will not be recognized if plugged into the Mini DisplayPort.
If you're unsure the difference of the two connectors, Thunderbolt ports have a "lightning bolt" image whereas Mini DisplayPort have a "display" image. Please view the following:

The above is a Thunderbolt port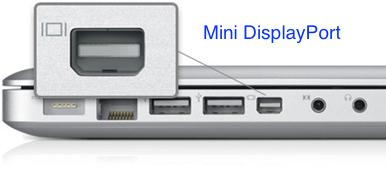 The above is a Mini DisplayPort
5. The Thunderbolt port on the computer is defunct (PRAM reset could fix this. See how to do this here).
If your DAW isn't seeing the VRS8, please view this article.
Additionally, you can also reinstall the VRS8 driver by downloading this here (scroll down to bottom of page). Once complete, open the DMG and right click the terminal command named "UninstallVRS8AudioDriver" and open this with Terminal. Run the uninstall command.